Race For the Roses Majors & Regl-BVR/Milw
SCCA - Blackhawk Valley Region
Saturday, Jun 27 — Sunday, Jun 28, 2020
Blackhawk Farms Raceway
,
South Beloit

,

IL
Registration closed June 28, 2020 10:45 AM at 2020-06-28T08:45:00-0700 Registration ends June 28, 2020 10:45 AM at 2020-06-28T08:45:00-0700 Registration opens May 22, 2020 8:00 AM at 2020-05-22T06:00:00-0700 Registration runs from May 22, 2020 8:00 AM to June 28, 2020 10:45 AM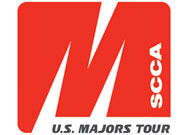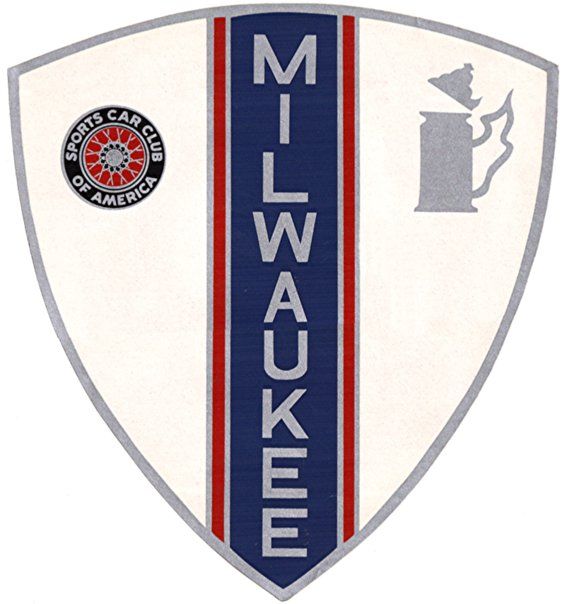 BLACKHAWK VALLEY AND MILWAUKEE REGIONS PRESENT
Race For the Roses Majors & Restricted Closed-wheel Regional
BLACKHAWK FARMS RACEWAY
June 27 & 28, 2020
SANCTION # 20-M-8266 & 20-R-9380
ENTRY FEES: Entry fee for the two-day weekend is $540. Second entry same driver $320. Each SRF, SRF3, and FE2 entry will be charged an additional $30 and each SM an additional $20 compliance fee per Majors entry for the weekend. All Runoffs-eligible classes will be charged an additional SCCA mandated $20 Runoffs appearance fund fee (previously known as a tow fund fee) per entry.
Classes eligible for the closed-wheel restricted-regional group are:
AS, BG, B-SPEC, GT1*, GT2*, GT3, GTA*, EP, FP, HP, GTL, T1, T2, T3, T4, ITA, ITB, ITC, ITE1, ITE2, ITJ, ITR, ITS, LC, SM, SMT, SM5, Spec944, SMG, SPO, SPU, STL, STU, Spec E46
* For classes marked with an asterisk, a driver wishing to participate in this restricted-regional class may enter with the approval of the Chief Steward prior to submitting entry.
Event Supplemental Regulations (officials updated 06/17 & 06/23; COVID-19 statement at front updated 06/22)
Notice to Participants: In light of the current COVID-19 situation, the following guidelines and procedural changes have been made to minimize the risks of exposure to the virus.
Ultimately, it is the responsibility of each and every participant to assess the risk to themselves, both on-track and off, and to make the decision on whether or not to participate. Anyone feeling unwell or experiencing symptoms such as fever, cough, or shortness of breath should stay home.  Anyone who has been in contact with someone who has been experiencing these symptoms in the last two weekends should also stay at home. 
Anyone who begins to feel ill while at the event must separate themselves from other participants and report to the Medical Building as soon as possible.
While on site everyone is strongly encouraged to take the health and safety of your fellow participants, volunteers and staff into consideration and practice social distancing, wear a mask, and wash your hands and/or use hand sanitizer frequently. 
In support of the above, please observe the following:
Face coverings (masks, gaiters, balaclava, helmet with visor down) are requested to be worn at any time while outside of your personal paddock area.
Face coverings must be worn at registration or while in any building, including but not limited to: the tech building, SOM room, medical, timing & scoring, race control and restrooms.
Driver should have all documentation and gear in order, with logbook filled out, prior to coming to tech for tech sticker.
If stopped at the Black Flag station, you must turn off your engine, and leave your balaclava covering your nose and mouth, or your visor down on your helmet.
Volunteers should review the recommendations with their specialty chief.
Everyone is encouraged to bring their own PPE they are comfortable with (face mask, face shield, gloves, sanitizer, etc.
Recognize social distancing with the volunteers, and fellow competitors and crews.
Due to COVID-19 guidelines, we are sorry we will NOT be able to host a worker/competitor party and dinner at the conclusion of activities on Saturday. Additional COVID-19 instructions may be supplied at a later date and will be an addendum to the supplemental regulations. Please check back for further details.
Restaurants: A list of local businesses that have carryout, delivery or curbside pickup may be found at
https://scca-milwaukee.org/wp-content/uploads/2020/06/Restaurants-open-for-Carry-out-Close-by-Type.pdf
This list is not all inclusive.
Blackhawk Farms Raceway Track Waivers: In an effort to reduce human interaction during the registration process and at the track's main gate, the track is suggesting all participants print and sign the track waiver at home and bring the completed waiver to the event with them.  This is for both adults and minors.  Please see the following link on Blackhawk Farm Raceway's website:
https://www.blackhawkfarms.com/blackhawk-farms-and-covid-19/
SCCA ANNUAL WAIVER: If you are an SCCA member, an adult, and do not already have a current SCCA Annual Waiver on file with SCCA, we would greatly appreciate if in advance of the event, you could complete and return the SCCA Annual Waiver found at https://www.scca.com/downloads . It is titled "SCCA Adult Annual Waiver" and is found under the Insurance Forms. As stated on the SCCA website, these must be printed in color. The form may be witnessed by a notary or by an SCCA Official (for example, Registar, Board of Directors member, etc).
Hint: Near the upper left-hand corner, there is a space for the year.  Please enter "20" in this spot.
The ideal would be to complete the annual waiver in advance of the event, scan it in color, and upload the COLOR annual waiver document. From your SCCA Members – Member Account Portal, Login to your account, and scroll down to My Documents. Select Add Document and upload your color annual waiver, hit the Save button near the bottom of the pop-up window. You will also need to have a photo on file which can be done by editing your photo area on your profile. There is an Edit button in the upper right corner of that area. The waiver must be received in color and you must have a photo of yourself on file in order for membership to process.
Anyone without an SCCA Annual Waiver on file with SCCA will need to sign an Event Waiver.
2020 Elite Autosport Gen 2 Tripleheader - Elite Autosport is pleased to announce for the 2020 race season a special points challenge to support the dedicated drivers of the Gen 2 Spec Racer Ford and strengthen the existing commitment to the 1.9L cars.  THIS WILL INCLUDE PRIZE MONEY!!!  Please find details here.
 
"We wish to thank our CenDiv Championship Series sponsors, TRO Manufacturing and C&P Installations, along with our Lunch Sponsor, Clueless Racing, for their support."