Driftless Challenge National Rally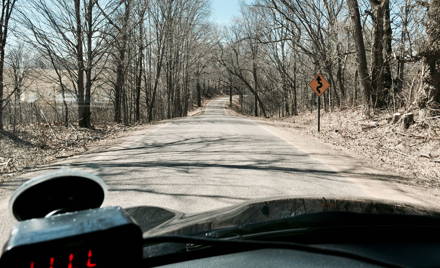 SCCA - Land O' Lakes Region - Road Rally
Saturday, Jul 25 — Sunday, Jul 26, 2020
Registration closed March 14, 2020 12:00 PM at 2020-03-14T10:00:00-0700 Registration ends March 14, 2020 12:00 PM at 2020-03-14T10:00:00-0700 Registration opens January 1, 2020 12:00 AM at 2019-12-31T22:00:00-0800 Registration runs from January 1, 2020 12:00 AM to March 14, 2020 12:00 PM
2020 Driftless Challenge National Rally
NEWS
We have added the Prolog Divisional Tour on Friday the 20th. The rally will start Friday between 5 and 7 PM.
Preliminary Regulations https://docs.google.com/document/d/18eoCEQTxsrXSIYpMzraB6uo8cMRuhLyQhY6ot9usUac/edit?usp=sharing
These regs get minor tweaks almost daily. I wouldn't print until marked final unless you just like reading paper. Most changes are minor changes to wording, nothing really substantial.
Headquarters: Cobblestone Inn & Suites, Baldwin, WI
https://www.staycobblestone.com/wi/baldwin/
Schedule (not final)
First car off about 11AM.
Finish around 6:30PM.
About 
SCCA National Road Rally. About 200 miles of paved and unpaved roads in the Driftless area of SE MN. The Driftless Area is a region in southwestern Wisconsin, southeastern Minnesota, northeastern Iowa, and the extreme northwestern corner of Illinois, of the American Midwest. The region escaped the flattening effects of glaciation during the last ice age and is consequently characterized by steep, forested ridges, deeply carved river valleys, and karst geology characterized by spring-fed waterfalls and cold-water trout streams. This is what m akes the great roads this area is known for.
The rally will utilize a GPS based timing and scoring system and feature an electronic roadbook friendly to newcomers as well as experienced. This is the most advanced system in the world and is used from South America to Finland.
The rally will be run in accordance with the 2020 SCCA Road Rally Regulations (RRR) as amended by the events Additional Supplementary Regulations (ASR). Shortly before the rally you will receive the Roadbook as a PDF. You are expected to print your own copies. If you can't, send us an email and we will print one for you. You will also get an electronic Roadbook or RBK file. Those using the Rally Rabbit 2 app can load it on their device. The rbk not only shows instructions but manages your mileage, time, speed changes, and any other items needed to follow the course and get good scores.
Timing and scoring will be done by the MiRally GPS Control system. An app monitors your location using GPS and reports it to a central Timing and Scoring facility in the cloud. The timing points will be essentially Passage Controls. A timed section, usually 2 -5 miles may provide timing points every quarter mile.
This year we will also have some MiRallyGPS boxes. These boxes do not have any of the issues encountered while running apps on contestant phones.